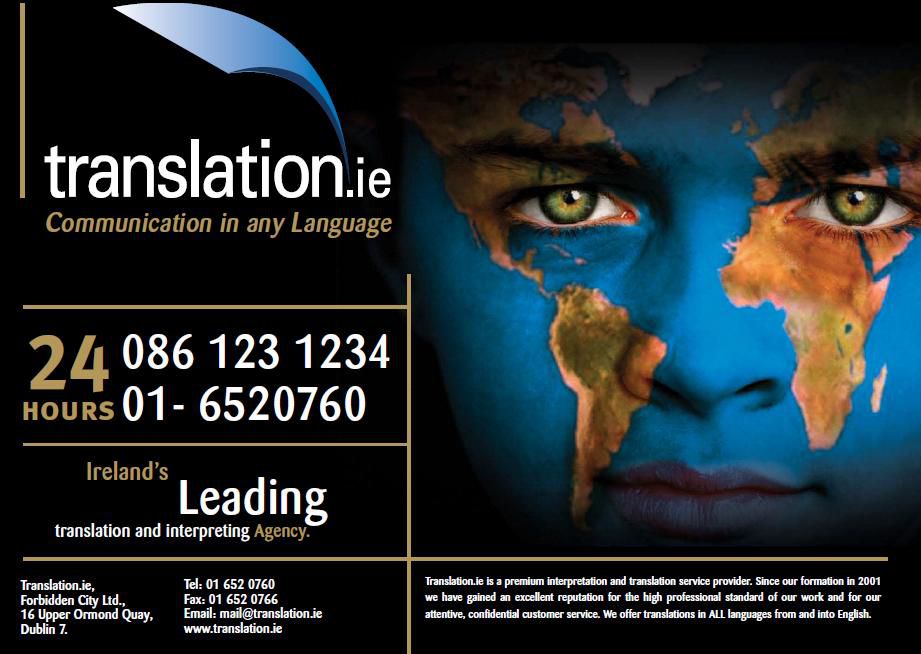 Ireland's leading translation and interpretation company
We offer Translation services and Business Language Solutions from almost every language into English and from English.
If you have any language or communication requirements, just ask, we're only a phone call away!
Set up in the year 2000, we have 1000's of satisfied clients over the years, let us help you decide.
A great way to catch your reader's attention is to tell a story.
Everything you consider writing can be told as a story.
Great stories have personality. Consider telling a great story that provides personality. Writing a story with personality for potential clients will assists with making a relationship connection. This shows up in small quirks like word choices or phrases. Write from your point of view, not from someone else's experience.
Great stories are for everyone even when only written for just one person. If you try to write with a wide general audience in mind, your story will ring false and be bland. No one will be interested. Write for one person. If it's genuine for the one, it's genuine for the rest.